Story + Strategy + Systems + Sales
Results-Driven Education and Experience for Entrepreneurs
Build Massive Influence, Impact and Income Now.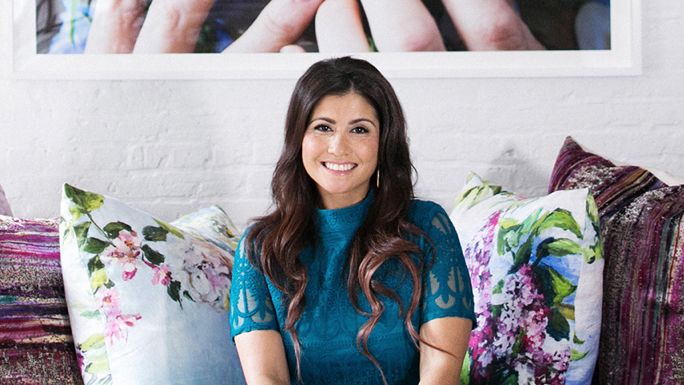 Stop struggling to build your brand. Start creating it — masterfully.
You're minutes away from building your Master Brand.
Ready to take the plunge? Let's go.


Master Brand on Demand equips you with every tool, resource and training you need to transform your idea or business into a legitimate, influential, money-making brand.
Inside this monthly membership you will:
Build a brand that gets seen, heard, and paid – consistently, predictably and lucratively.
Discover exactly what makes your brand unique, including your brand's uniquely powerful voice to attract the right people.
Pin down the look and feel of your brand to create a seamless experience across all platforms.
Connect the right marketing systems and strategies to your brand story, so you get seen sooner.
Move from dreaming and trying to doing, so you start growing global impact, influence and income.
Who is Master Brand for?

We've designed Master Brand specifically for…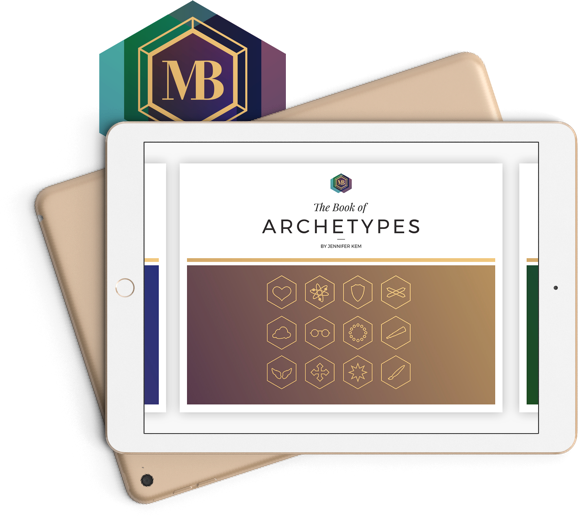 Business owners who want to grow their popularity & profitability. Authors. Coaches. E-Commerce Merchants. Speakers. Creatives. Consultants. Brick and Mortar Bosses. The Master Brand Method works in all industries.
And entrepreneurs whose day job still pays the bills. If you have a dream of moving into full time entrepreneurship, the key is to create consistent, predictable income. The best way to do that is by building a brand that pays you for being yourself.
And of course, YOU, if you:
… Struggle to get seen in your market because you're not 100% sure how to make your unique value stand out.
…. Aren't selling enough packages, services, or products. Period.
… Have soooo many great ideas, but can't get seem to actually make you money.
… Have wasted huge amounts of time & cash on other marketing, product development and/or branding programs or support, with little to no ROI (ouch).
… Know exactly what you should be doing in your business, but have no clue where to start, or why you aren't making it work even though you've followed all the "rules" and blueprints.
… Stalk massively successful brands killing it in your niche on social media wondering How the [bleep] do they do that!?
Want in?
Keep reading — because you're about to learn exactly how this all works, and how it can completely transform your business.

But wait. What is a "Master Brand" exactly?
Master Brand (n):
a business identity that's consistent, authentic, profitable, and unmistakable in the global market. A Master Brand stands out, and sparks the interest of new followers while maintaining the loyalty of existing fans and buyers with magnetic content, offerings, strategy & implementation.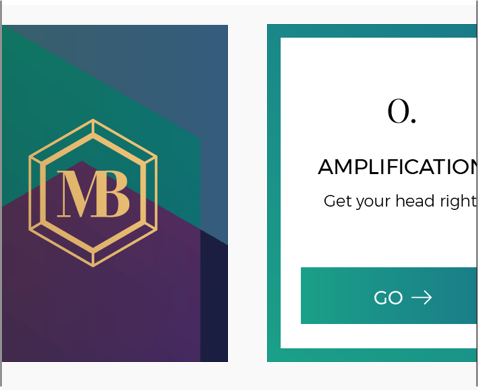 Let's break it down even further:
Your business = What you sell.
Your brand = What sells you — a.k.a. The unique look, feel, message, vibe, and overall experience of your business that makes it unforgettable, irresistible, and clearly unique from your competitors.
Master Brand on Demand is the "command central" for entrepreneurs who want bigger, better brands.
Every topic taught breaks down, step by step, exactly how to:
Uncover what makes you different from anyone else in your industry
Define what your distinct brand story really is
Package that story with a whole lotta smart marketing strategy, systems, and soul
Become an incredible brand, and boost your impact, income, and influence, faster
Master Brand on Demand is the most comprehensive brand-building toolkit on the planet. 
(Including step-by-step content delivered monthly
PLUS a full year of Global Calls when you join.)
We've curated the information + trainings so you know exactly what you should focus on, when, and why to reach your goals — and have exactly what you need when you need it.
No fluff. No fuss. No extra finesse necessary.
It's the ultimate resource + campus to build your brand empire at your fingertips with a versatile, mobile, and modern functionality.
This 100% experience-based subscription memberships is organized for you into 5 Master Suites, 23 Supporting Modules, and a vault of high valuable trainings, interviews, and templates that are going to rock your world (and widen your wallet).
Inside this membership program (with access to our Monthly Global Calls for a year) we've included every single tool you'll need… and nothing you don't.
Master Brand On Demand is the ultimate done with you experience, complete the support of a vibrant, diverse, like-minded community of entrepreneurs, a dedicated group concierge, and real time challenges and prompts to inspire action — all of this on top of monthly live Q&A calls with the Jen Kem and the Master Brand Mentors (all of whom have used Master Brand to build their own 6 & 7-figure business).
Summary: Master Brand on Demand is all about high-intensity education, exploration, and unstoppable action.
With your monthly membership you'll receive: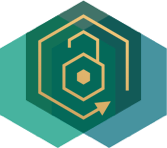 The keys to our Launch Vault with $100k+ of business building intellectual property, so you can work on any aspect of your brand when and where you ned it as you grow your business.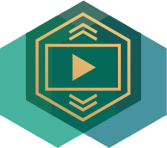 In-depth video training modules, that provide real time context on how to truly understand the strategies and tactics you'll need to build your Master Brand.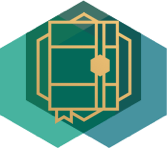 A downloadable and editable "book" of each module's teachings (we'll even tell you how long each module takes, so you can carve time out of your busy day to complete each one).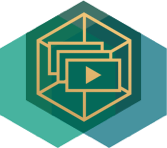 Unlimited access to all of the modules in the Master Brand Portal, where all of your curriculum will live and be updated during your membership in the program.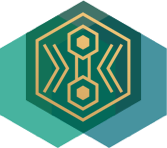 12 Global Q&A calls with me and our faculty of Master Brand Mentors, to get your burning questions answered straight from the very team that has built multiple 6-, 7- and 8-figures for many of the brands you admire today.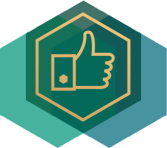 All-Access to the Master Brand Bosses Facebook Group – This is where the glue of the entire program seals the deal. Inside you'll find a community of highly engaged entrepreneurs from a diverse backgrounds and industries You'll also be supported by a Concierge and the Master Brand Mentors to help you build, sustain and scale your business' momentum.
Oh and hey: you're also getting direct access to my 20+ years of brand-building expertise, wrapped in a timeless and simple method that you can use again and again to grow your business.

Story + Strategy + Systems + Sales
Results-Driven Education and Experience for Entrepreneurs
Build Massive Influence, Impact and Income Now.
$2250
Pay in Full and Save

Story + Strategy + Systems + Sales
Results-Driven Education and Experience for Entrepreneurs
Build Massive Influence, Impact and Income Now.
$2250
Pay in Full and Save

"I learned to speak from my dominant archetype as well as how to identify and talk to my ideal audience—I have consistently had launches that increase my list by 1000%. My largest launch was a 3000% increase in less than 90 days. My Facebook ads are consistently under $2 per conversion with my best under $1. And now—with practice and the help of Jen Kem—I am consistently closing my sales calls over 50% of the time for large ticket items. Key word in all this… CONSISTENTLY. Master Brand on Demand isn't a one and done. It's a program I return to again and again every time I launch a new brand or product because it gives me consistent results. Every. Time."
Debbie Burns, Chief Unicorn at DebbieBurns.me

Here's a look at the Suites + Modules inside
Master Brand On Demand:
(It's everything you need to stand up, stand out, and sell out your products and offerings — with better results than you even dreamed of.)
AMPLIFICATION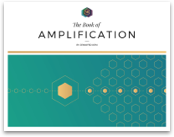 The Book of Amplification
Before you can even begin to build your masterful brand, you must learn how to amplify your own voice, beliefs, and ideas so you can stand out in a crowded market. In this module, you'll learn how to overcome your fear of being seen, so you can show up consistently as your most masterful self — and enjoy the ride.
---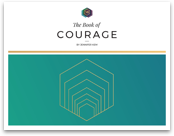 The Book of Courage
Most people don't build Master Brands because they simply don't believe that they have what it takes. The difference between where want to be and where is literally the distance between your ears. It's time to dig deep to find that entrepreneurial courage.
---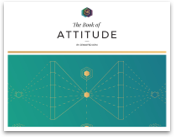 The Book of Attitude
Building a successful business is 99% mindset and 1% mechanics. So, what's the attitude and adjustments you have to make in your daily life to focus on the prize and maximize every opportunity? You'll learn powerful affirmations and practices to set the true driver of your success to abundance mode.
---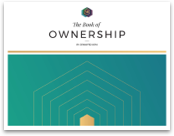 The Book of Ownership
Builders of Master Brands are leaders in every area of their life. This requires a level of self-responsibility and ownership that 90% of people never get the opportunity to learn. This is not just about becoming a business owner, it's about owning ALL the success in every single aspect of your life.
---

Amplification of your brand is dependent on the proper foundation and alignment of your values. Every truly successful person will confirm that mastering your entrepreneurial mind and intimately understanding how it works is the number driver to building a business that works like a machine, not the other way around.
What makes Master Brand On Demand so unique is we recognize that all business starts here, because real results come to those that develop the entrepreneurial courage, attitude and ownership necessary to build a real brand.
---
ARCHETYPE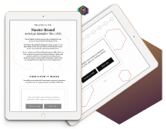 Archetype Influence Mix (AIM)
Our Archetype Influence Mix (AIM) assessment will identify the unique, 3-part archetype mix that makes your brand truly unique. From this you'll learn the deepest and truest essence of your brand.
---
Brand Archetype Reports
Receive the psychologically based report of your unique brand archetype mix to better understand how the 3 blend seamlessly to make your brand truly unique.
---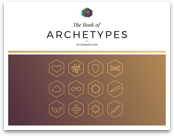 The Book of Archetypes
Here you'll go through an overview of all the brand archetypes before diving into crafting your brand story using your new found dominant archetype voice to speak directly to the heart of your audience.
---

Your archeype mix is the beating heart of the personality and positioning of your business. Within this Suite, you'll receive access to our proprietary Brand Archetype Influence Mix (AIM) Assessment, examples of well-known brands for every archetype and an in-depth breakdown of exactly how your archetype shows up in the world. (The majority of students tell us that the Archetype Suite alone is worth the price of admission because it reveals so much of what has been the missing link in their branding efforts all along.)
---
AUDIENCE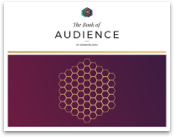 The Book of Audience
How to build a brand that (the right) people crave and demand.
---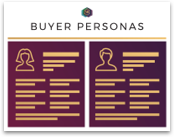 Building Your Buyer Personas
Comes with Audience-Building templates to map out your ideal client
---
The Book of Connection
Marrying your AIM to your ideal client's needs is all about having a clear conversation and connection with them. This module teaches you how to do that.
---

Our students tell us that our method of finding their ideal audience gave them the certainty and confidence they needed to have the real conversations necessary with the right people to close sales and create movements. Knowing your real audience will save you so much time and money, it's practically priceless.
---
AESTHETICS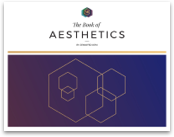 The Book of Aesthetics
How to blend your Brand Archetype + your Brand Audience to build the most beautiful, desirable graphics and user experience elements that make you unmistakeable in the marketplace.
---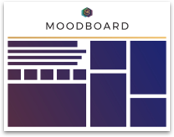 Dominant Archetype Mood Board
A visual map of the colors, fonts, images and feelings you want to evoke based on your Dominant Archetype.
---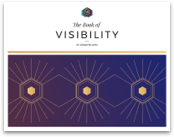 The Book of Visibility
How to use your dominant brand using voice + visuals to make your brand highly visible. A masterclass in getting seen and heard with credibility, potency and authenticity.
---

Our students say the Aesthetics Mood Board helped them clarify exactly how they wanted to portray their brand in their marketing online and offline going forward. And it saved them the effort of explaining to their design and copywriting resources how they want to build their campaigns, sales sheets, programs with a one-page reference. #boom.
---
ACTIVATION SUITE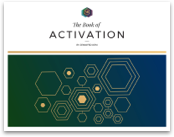 The Book of Activation
Action activates the dream. You can know your Archetypes, Audience and Aesthetics, but if you don't DO anything with them? All your hard work means 0. So this module is all about taking action on what is rightfully yours, getting bold and attaching the proper systems to the right story. You also receive the Momentum Map, which is a way for you to track your own personal roadmap on how to build your Master Brand.
---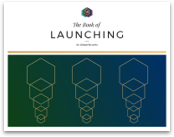 The Book of Launching
I give you access to the strategy behind every single online contest, product launch (yes even this one), and the best practices of every launch; including how to use webinars, sales video letters, affiliate/JV campaigns, the works.
---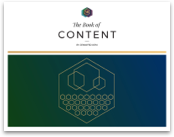 The Book of Content
How to build product offerings, services and products – whether you have virtual programs or Etsy products. This is a system I use every time to build my own programs and the programs of many celebrities, CEOs and those famous people online (p.s. they paid way more).
---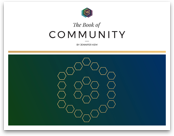 The Book of Community
So you know your Audience, but how do you gather them together and build a following that follows you everywhere you go with your Master Brand? This module is about how to build a community that tells everyone about you because they love what you stand for, they love what you've built, and they love being a part of it.
---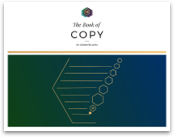 The Book of Copy
The most revered skill in all of marketing is the copywriting. Because copy triggers emotions and feelings that are about helping your clients solve their problems. This module is all about arming you with easy-to-implement copy strategies that will boost your brand big time.
---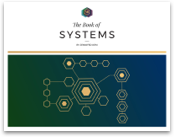 The Book of Systems
If you're interested in predictable and consistent income (who isn't?) then you need to know the systems that you need to power your Master Brand. This module covers the People, the Processes and the Technology you need and when, so you don't waste a minute or a dime.
---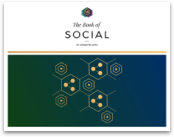 The Book of Social
Many Master Brands have built their following and finances using social media. And, it's a world that can be overwhelming and a little intimidating — but this module covers what social media networks you should invest your time and money in, and how to determine if it's the right platform for who and what you serve.
---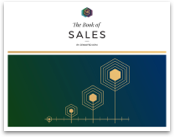 The Book of Sales
No Sales = No Business. You're not just in this game to get famous right? If so, Master Brand is not for you. Because there are a lot of broke speakers, celebrities, and authors out there, and I'm committed to you not being one of them. I'll teach you to see sales as a dignified conversation that leads people to what they say they want and you have the solution for. This will turn your business ON.
---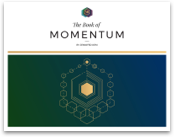 The Book of Momentum
How to turn your results on full-throttle acceleration, consistently and persistently. You might be surprised what it takes to truly scale, in this module, you'll learn how to set your own Master Brand on demand for predictable profits and massive growth.
---

A brand doesn't become a Master Brand without actually DOING SOMETHING with it. Enter: The Activation Suite. No other online course pairs the strategy of your brand with the actual implementation and action steps so that you get seen, heard and paid quicker.
---
Want to know how to apply your Brand Strategy to a kick-ass, high-converting webinar? Covered in The Book of Launching.
Want to create a social media content strategy that clearly covers your brand positioning? Covered in The Book of Social.
Want to write copy like a pro? Covered in The Book of Copy.
Want to build a Master Brand? Join us.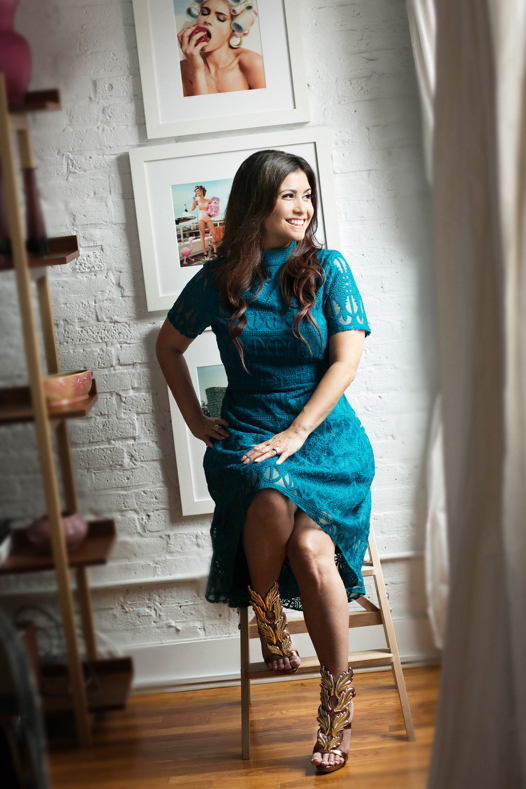 You're here because you want to build a brand that creates real impact, influence and income in the world.
If we haven't met yet, my name is Jen Kem, a brand building expert and futurist and the creator of Master Brand on Demand curriculum.
I got my start in the brand building business as a junior copywriter for Ogilvy & Mather – the largest advertising agency in the world with accounts like Coke-a-Cola, Dove, and Louis Vuitton. It's here I learned and fell in love with brand building.
Fast forward past my pre-entrepreneurial career where I received my MBA from UC Berkeley, implemented HIPAA in the state of Hawaii and rose to become the VP of business to business marketing for Verizon, and I'm 32 years old with an 8-figure lingerie business by simply focusing on the very concepts I learned from my days as a junior copywriter.
Since then I've worked with celebrity brands like Lisa Nichols and Steve Harvey, global brands like Verizon Wireless and Blue Cross and Blue Shield and entrepreneurial brands like Amy Porterfield, Ryan Levesque, Melissa Pharr, James Wedmore and Chris Winfield.
And I don't say any of that to brag, but to express that I know what I'm doing when it comes to brand building and I want to give YOU access to the very curriculum I ran every single client through.
I've poured everything I know about the brand building business into Master Brand on Demand, to help entrepreneurs – like you, to build impact driven brands that make a great profit, quickly.
The methodology you'll find inside of Master Brand on Demand is the exact same process that global brands you love and respect have and continue to use to stay at the front of your brain, heart and wallet.
In this moment, you have the option to learn exactly how it's done, in a simple step by step format, that works regardless of industry, size of business or audience.
I'll show you the ropes and you take action. Before you know it, you're getting seen, heard and paid to share your passion with the world.
Sound good?
Let's go,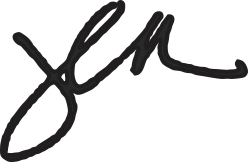 Heads up – I've curated this invaluable vault of bonuses when you enroll now:
Core Master Brand Bonuses Bundle
(available for all who enroll)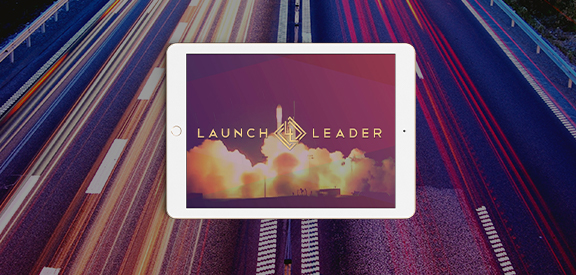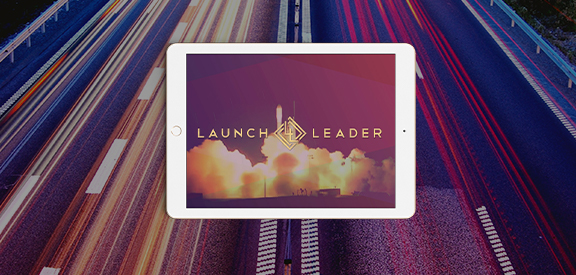 Launch Leader
Curriculum
The ultimate launch system for entrepreneurs to create, launch and sell out products and programs AND build a brand no one can ignore. It contains all of the blueprints that I use in my own 7-figure brand and refer to when helping students and VIP clients to build launches &  funnels!
Value: $1999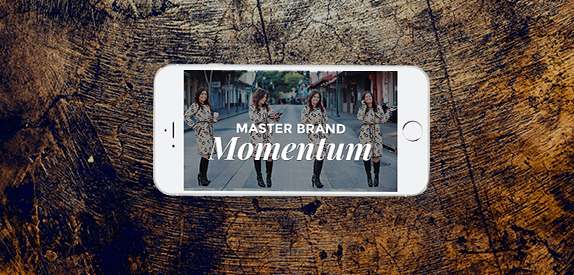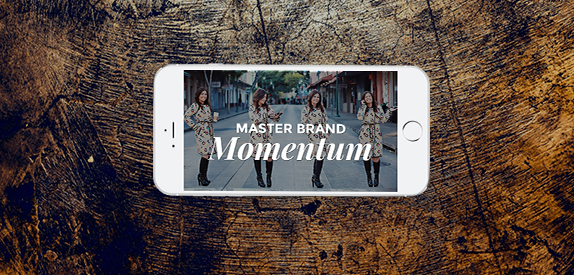 An all-access ticket to Master Brand Momentum Brandfest
A 6-hour online brandfest with moi and some surprise experts where we'll coach you how to quickly create momentum in your business. to take your brand to the next level. There will be teaching, coaching, hotseats and music – it will be epic.

Value: $2997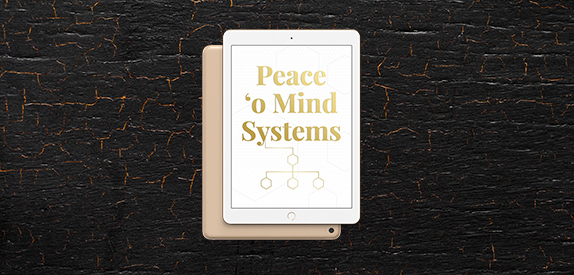 Peace 'o Mind Systems
My very own list of systems I use in my business for time management, marketing, team workflow, and yes, even some of the "life support" systems I use to help me live a life I enjoy.
$1000 value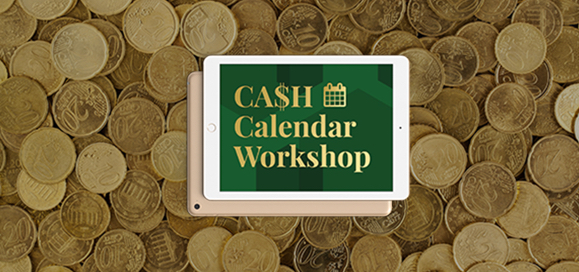 Ca$h Calendar Workshop
A 3 hour online workshop where I teach you how to build your entire marketing and promotion calendar for the next 18 months
$1,997 value
That's $7,993 in additional value we've built into the most comprehensive program online to help you finally get you real impact, influence and income. Just access to the bonuses alone exceed the investment into Master Brand on Demand.
If this doesn't enroll you into understanding how Master Brand on Demand is the most generous, brand building curriculum you've ever seen – I really don't know what will. SO…
I truly believe that I've reached this level of influence and influence because I use the Master Brand Method in every aspect of my business.
This dedication has brought me the absolute pleasure and honor of working with thousands of amazing people. Here's a glimpse into the world changes I've had the honor of working with: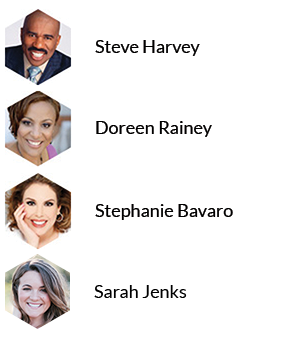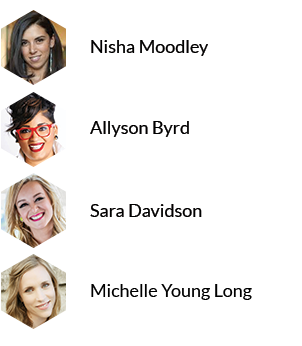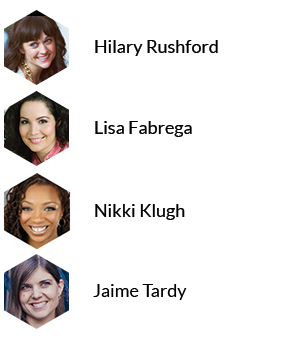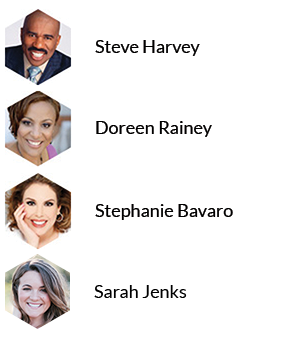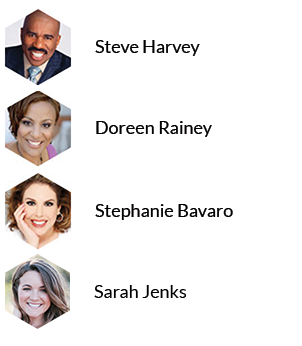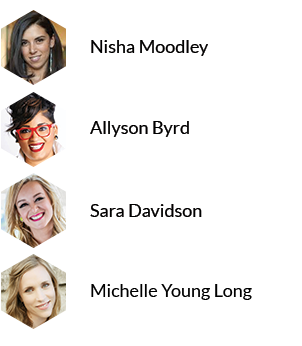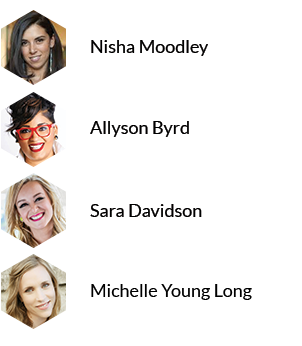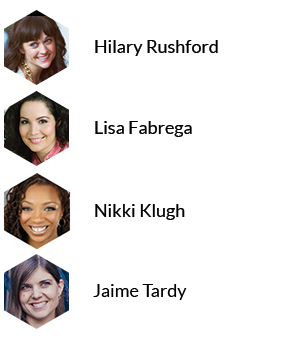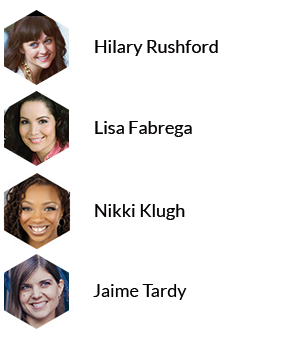 Story + Strategy + Systems + Sales
Results-Driven Education and Experience for Entrepreneurs
Build Massive Influence, Impact and Income Now.
$2250
Pay in Full and Save

Story + Strategy + Systems + Sales
Results-Driven Education and Experience for Entrepreneurs
Build Massive Influence, Impact and Income Now.
$2250
Pay in Full and Save
"…a pilot program that I offered after having gone through Master Brand, I expected to have 3-5 paying customers. When it was all said and done, I have over 31 paying customers! "
Dr Beverly Yates, Certified Naturopath Doctor
"We've been doing our e-commerce business successfully for about 1 year before we found Master Brand. At that time we were told that in order to really grow our business, we'd have to build a brand that created a strong community using brand language and our ideal client…"
Marian Nguyen, CEO of PreparaKit
"Master Brand has helped me to successfully launch multiple businesses. The first time I did Master Brand, I was a co-owner of an energetic business… our first launch we went from 19 or 20 people on our email list to over 3,000 and we ended up making $10,000 in profit."
Joe Burns, Creator of the Money Mastery Playbook
"Before I started Master Brand I wasn't very clear on what I was doing. Like, I had people I was coaching but I didn't have any paying clients. After Master Brand I now have several regularly paying clients, I've created a Facebook live show with hundreds of episodes, I have created the Stop People Pleasing Challenge to great success because it has changed lives…"
Melanie Czerniejewski, Life coach
It's Decision Time
So, will you choose to get access to millions of dollars of expertise and proven methods that include:

The entire Master Brand on Demand curriculum + Momentum Building Challenges: The LIVE interaction with your Master Brand Mentors will help you to take action on all the ideas and dreams you've been delaying helps you take 5 Master Suites, 23 Supporting Modules (that include videos, brand books, transcripts, and the proprietary Archetype Influence Mix (AIM) Assessment) and work it into your launches and business building activities in real time.

Access to the Master Brand Bosses Facebook Group with hundreds of entrepreneurs from various backgrounds, lifestyles and industries all committed to helping each other grow high impact, influence and income brands.

12 Global Q&A Calls with Jen Kem and 8 Mega-Bonuses (including live events with Jen!) worth over $20,000 (which basically pays for the program itself!) The support you receive from Jen Kem and your Master Brand Mentors will help you take revenue generating action on all your ideas and brand building strategies.

The Launch Leader Curriculum with the exact frameworks and templates that I and my clients use to launch their products and services.
Master Brand on Demand was once $3,750 for 6-hours when it was part of my 7-figure consulting business.
As the most comprehensive branding and marketing program for small business owners on the planet, it was worth every penny to them.
Now, you can take advantage of everything they received access to, plus all of the new things I've developed, for a monthly membership fee of only $197. (I really hope they don't get mad at me!)
If you are actually ready to communicate your value to your audience in a way that gets you paid – then you need to join me and hundreds of others in Master Brand on Demand.
Don't pass up on the access, experience and coaching that can completely change the direction of your business.
It is time to decide on what you really want for your business and how it shows up in the world.

Story + Strategy + Systems + Sales
Results-Driven Education and Experience for Entrepreneurs
Build Massive Influence, Impact and Income Now.
$2250
Pay in Full and Save

Story + Strategy + Systems + Sales
Results-Driven Education and Experience for Entrepreneurs
Build Massive Influence, Impact and Income Now.
$2250
Pay in Full and Save
"WHO Is This Program Best For?"
Master Brand On Demand is for entrepreneurs seeking to effectively and quickly bring their brand more awareness, influence and income. They understand and want to do the necessary work that goes into building a brand and sharing their passion with the world.
They can be in any industry, not limited to but including: E-commerce, Coaching, Consulting, Health & Wellness, Education, Creative Art (knitting, painting, wood turning, etc), Speaking, Writing, Non-Profit Development, Manufacturers, Copywriting, Web Design & Development, Marketing, Sales – so basically every industry that exists.
Master Brand on Demand works for businesses of every level, from the newest entrepreneur that has a day job to the 8-figure CEO with a team of integrators and executors (I mean, have you read how I said I use this in all of my businesses?)
I will point out that Master Brand on Demand is most ideal for 1) the entrepreneur with a day job and, 2) the full-time entrepreneur who wants to make client acquisition easier and more streamlined. The reason is 1) by focusing on doing the right things, you can more quickly build up your income to leave your day job and 2) by focusing on brand building (not the same thing as branding) you can effectively carve out a niche that attracts the audience you want to work with.
Also, if 75% or more of the below applies to you, this is EXACTLY the program you've been looking for:
You're done dreaming about your business and want to start building it.
You understand that building a brand requires hustle and grit but that it can be done with struggling.
You love helping and serving people and want to do so on a wider scale.
You've been burned by courses or programs that promise results based on a single approach or tactic.
You've never taken any course or program and want to invest in one that will put money back in your pocket.
Or you're tired of blowing your hard-earned dollar on activities that aren't growing your business.
But I've Already Done Branding Work… And It's Done Absolutely Nada. What Makes Master Brand On Demand Any Different?
This membership isn't about creating a pretty web presence, or catchy copy (though those are elements that are included). It's about building the foundational essence of your brand, from the inside out – and ultimately getting you paid for your talents, skills and gifts.
From your archetype to your audience, this is all about helping you get total clarity around what you do, why you're so amazing at it, exactly who you're here to help, how to reach them and monetize your passion.
The result? A foundation that's so perfectly, precisely YOU, that it holds the keys to your business's evolution that you can refer to again and again. It also arms you with the strategic direction and marketing skills you'll need to start making real progress – and profit.
I'm Just Not Sure I Can Afford To Invest More Into This Whole Branding Thing.
Understood – many entrepreneurs are a teensy bit jaded when it comes to the idea of branding. Why? It could be one of a few reasons.
They poured money into pricey branding programs that didn't work
They hired someone to brand their stuff, and have seen no upswing in cash
They've been following what their favorite pros do, step by step, but it just doesn't work for them.
Here's what I know: before you create another product or service, you MUST be clear on the way you want to position your business & how you want to make your audience feel.
Branding and other business-building programs can be wonderful… but if you haven't learned to conquer your fears and keep moving, you're gonna stay stuck in place.
A shiny website is great… but useless if it isn't directly helping you to create more leads and install influence.
Taking inspiration from your favorite experts is fabulous… but copying them line by line is the WRONG idea for your business because you're not them. (which means your need a unique approach to your unique business.)
This membership will provide you the tools to move forward with confidence, enrolling clients, vendors, and partners by truly understanding who you are as a leader, what your brand stands for and who you serve.
When you're clear on that, you create something magnificently magnetic.
You develop products your people will buy, because you're absolutely clear on what they want, and how to sell it to them.
It's time to start seeing a real return on your efforts – and the work you love. This membership will show you the way.
This all sounds too good to be true.
I'll level with ya: I'm not some guru on a mountain high, dispensing sage answers to absolutely every question, or the exacts steps that will make you a millionaire.
However, I do have 20+ years of experience in building brands with a long line of happy, profitable clients in a wide range of industries. I know what works, and what doesn't. I know the rules that global brands follow, and how to apply those concepts to your business, no matter how small or new.
I can help you get real with yourself as a brand, and dive into your deepest, most authentic self to guide your own expansion. That means you've created a business that's so in tune with you… it's absolutely irresistible to your audience.
I will do all that – with one caveat: You have to be willing to take action. If you focus on taking confident action and following the strategic direction I provide, you will find excellent results from being inside of Master Brand on Demand.
How will Master Brand On Demand be delivered?
Once you enroll in Master Brand On Demand, you'll immediately receive Bonuses to prep you for the online training. You'll also get access to the three foundational suites:: Archetype, Audience, and Aesthetics so you can begin building your Master Brand right away.
Master Brand on Demand is housed in an online vault called the Master Brand Portal. Each training has a training in video, audio and written formats (because everyone learns differently), editable brand books, and all of the bonuses are accessible for-eva. So, you have the opportunity to come back to the curriculum whenever you need it.
Each month we'll release a new training from the Amplification or Activation suites and host a challenge to help you take action steps that integrate the training into your business, stat. As I always say, "action activates the dream."
You will also receive the dates of our 12, monthly Global Q&A Calls once you enroll. In the portal you'll be able to add them directly to your calendar so you never miss a thing.
So what are you waiting for? Seriously.
Are you hanging out 'til you've exhausted all your current resources? Or lost even more money? Or set yourself up for another launch that never gets off the ground? You deserve to start raking in real cash. You deserve to be absolutely, insanely, over-the-moon excited about where your business is going. You deserve a brand you can be proud of – that everyone sees and immediately knows is yours. After all, you're here to make your mark. You in? Select the payment option that works best for you and let's build your Master Brand – together.

Story + Strategy + Systems + Sales
Results-Driven Education and Experience for Entrepreneurs
Build Massive Influence, Impact and Income Now.
$2250
Pay in Full and Save

Story + Strategy + Systems + Sales
Results-Driven Education and Experience for Entrepreneurs
Build Massive Influence, Impact and Income Now.
$2250
Pay in Full and Save