Calling all entrepreneurs, authors, coaches, speakers, creatives, and consultants:
Your brand is so much more than your website + logo.
It's a blend of your deepest stories, skills, and soul; and your secret sauce for getting seen, heard, and paid more — so you can change the world.
So: Are you ready to master your branding, and unlock your legacy?
Welcome to Master Brand. Let's begin.


You are 5 steps away from building a Master Brand
In this program you'll learn how to:
Build a brand that gets seen, heard, and paid — consistently and predictably — while honoring the Creator and Maker in you.
Become a master storyteller with a consistent, powerful vibe that attracts the right people to your business.
Pin down the look and feel of your brand, so you create a seamless experience around all platforms.
Connect the right marketing systems to your brand story to help people see and know you
Your journey starts now

"I personally want to thank you, sometimes I really need a kick in the butt to thrive." ~ Christine Dickinson
Pop quiz: What do Coca Cola, Apple, Louis Vuitton all have in common with YOU?
(A letter from Course Creator Jen Kem.)
Hey brilliant business owner and brand storyteller. I'm so excited to meet you.
My name is Jen Kem, brand experience expert and the creator of Master Brand
Over the last 18+ years, I've worked with Fortune 500 companies, owned my own chain of retail stores, became a self-made millionaire by 33, developed successful marketing plans that turned small businesses into global phenomena, and moved crowds from center stage with adrenaline-pumping talks on new media profit strategies.
Since 2013, I've made it my mission to teach the best branding strategies on the planet to businesses of every scope and size — and the results speak for themselves. (Check out our client roster to see who you'll be joining in the Master Brand class of all-stars.)
And today? I'm letting you in on a little secret:
All the biggest brands on the planet (like Coca Cola, Apple, and Louis Vuitton) have used the same methodology to tell their stories, and plan, create, and execute their branding and campaigns for decades.
It's a methodology so powerful for creating impact and influence — and coin — it was once reserved for huge agencies and corporations with million-dollar campaign budgets.
… Until now.
So: What do YOU have in common with all those mega brands?
You're about to find out exactly how they do things. (If you choose to join us, that is.)
Enter: Master Brand.
This 7 week in-depth course gives you access to the same methodology, tools, and strategies the big dogs use, broken down into easy, exciting, step-by-step nuggets that will propel your brand and business into the next level of impact and income.
After all my years in the trenches, I know exactly what works, and how to scale those methods to suit your business model — and it would be my honor to show you how it's done.
The best brands in the world use the process you'll learn inside Master Brand to do what they do best, and pull in paying customers by the truckload.
(Even if there's a million people doing what they do in their market.)
And now, it's your turn.
I'll show you the ropes. You do the work. Then: You finally get seen, heard, and paid the way you deserve to be.
You in? Let's get it.
xo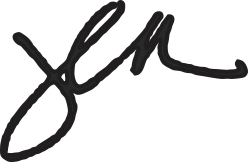 WHY + WHO
Why Master Brand?
First, let's break down the difference between a business and a brand:
Your business = What you sell.
Your brand = What sells you — a.k.a. The unique look, feel, vibe, and story of your business that makes you so dang special, and differentiates you from your competitors.
That's what Master Brand is here to help you figure out, and leverage.
I've poured every piece of my 18+ years of hard-won knowledge into this baby, and it shows.
Each module breaks down, step by step, the ways to uncover what makes you different from anyone else in your industry, what your story is, and how to package that with a whole lotta smart marketing strategy, systems, and soul — so you can become an incredible brand, and boost your impact, income, and influence sooner.
Who is Master Brand for?
Entrepreneurs of all stripes and stars, including beginners and veterans. Authors. Coaches. Marketers. Speakers. Creatives. Consultants. Brick and mortar business owners.
And especially YOU, if you…
… Struggle to get seen in your market because your industry is crazy crowded, and you're just about ready to throw in the towel.
…. Aren't selling enough packages, services, or products. Period.
… Have soooo many great ideas, but can't get past the drawing board phase.
… Wasted time & cash on other marketing, product development and/or branding programs or support, with little to no ROI (ouch).
… Know exactly what you should be doing in your business, but have no clue where to start, or why you aren't making it work even though you've followed all the "rules" and blueprints.
… Stalk massively successful brands killing it in your niche on social media wondering "how the [bleep] do they do that!?"
Sound familiar? Feel like I'm speakin' your language?
It's time to say out loud and proud with me: "I'm ready to be a Master Brand!"
This is it. You've arrived. Welcome! And, might I add, I see you. Now it's time to hear and pay you too. Ok?
"This process has been so helpful! I'm good at seeing other people's story, unique brilliance and branding but have a hard time seeing my own".
~ Kathy Kidd,
Owner Thrive Business Development
INTRODUCING

Master Brand (n): a business identity that's consistent, authentic, profitable, and unmistakable in the global market. A Master Brand stands out, and sparks the interest of new followers while maintaining the loyalty of existing fans and buyers with magnetic content, offerings, strategy & implementation.
CURRICULUM
All About the Master Brand Curriculum:
Branding your business is an art and a science. Inside Master Brand, you'll learn both.
This program is organized for you in 4 Master Suites, 16 Supporting Modules, and 5 Mega-Bonuses that are going to rock your world (and widen your wallet).
Inside this 7 week adventure complete with a community, your very own concierge, and live Q&A on top of all our killer content, we're all about high-intensity education, exploration, and unstoppable action.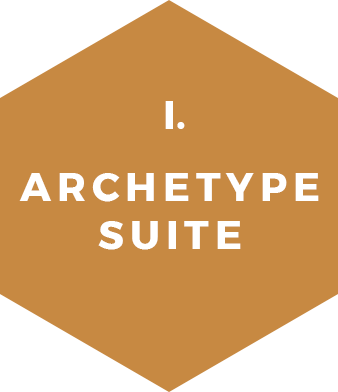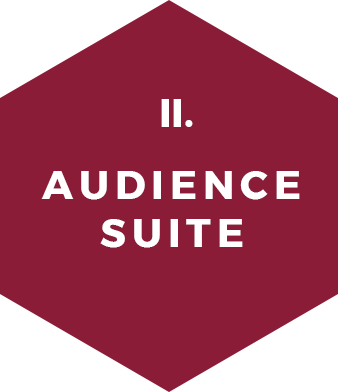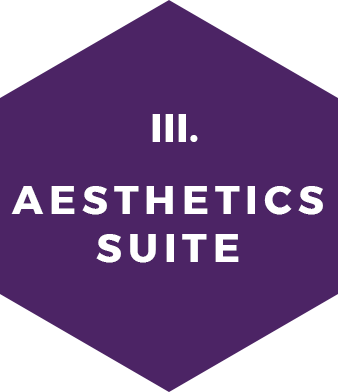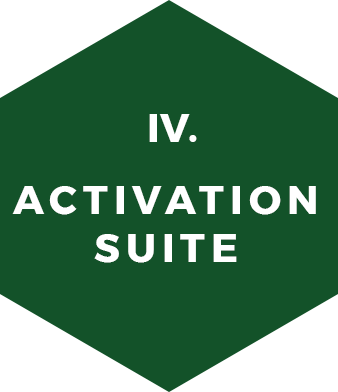 In each of the suites and the corresponding modules, you'll receive:

In-depth video training modules to help you absorb what you're learning, and truly understand how to apply the strategies and tactics you'll discover inside Master Brand

A downloadable, editable "book" of each module's teachings. (we'll even tell you how long each module takes, so you can carve time out of your busy day to complete each one)

Unlimited access to all of the modules in the Master Brand Portal, where all of your curriculum will live forever (meaning you get access forever too).

4 Q&A calls with me to get your burning questions answered straight from the lady who's taking you on this Master Brand journey (me).

All-Access to the Master Brand Bosses Facebook Group – This is where the glue of the entire program seals the deal. You get a Concierge to guide you through the program, while working in accountability groups to keep your momentum moving through the program. I'll be in there frequently to answer questions, facilitate solutions and celebrate your wins. Members of our tribe are a tight-knit and generous, so you'll fit right in.
And oh hey: You're also getting 18+ years of brand-building expertise wrapped in a clear, proven method that I can also say will be crazy fun and enjoyable for you.
Here's a look at the Suites + Modules inside Master Brand:
(It's everything you need to stand up, stand out, and sell out your products
and offerings in 2018 — with love, joy, and savvy.)
I. ARCHETYPE SUITE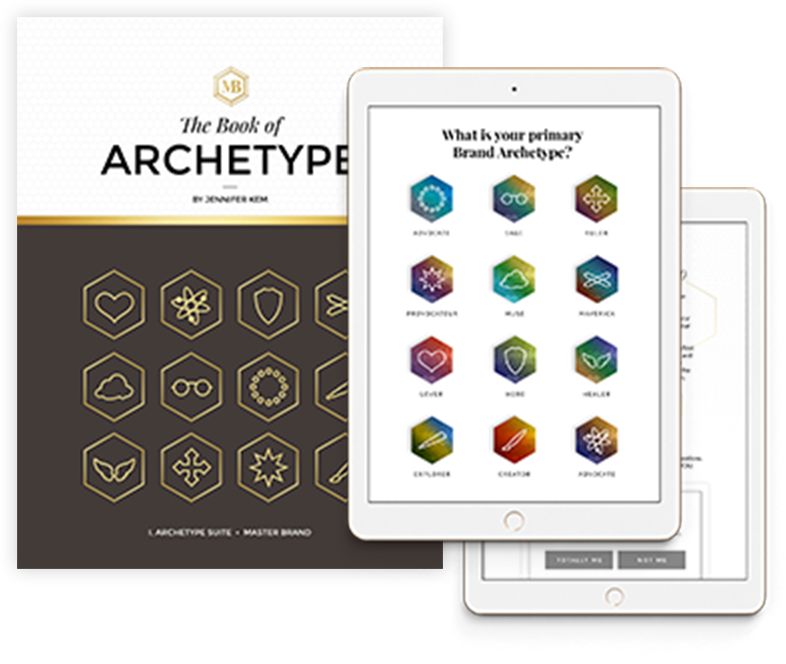 Your Archetypes are the beating heart of the personality and positioning of your business.
Within this Suite, you'll receive access to our proprietary Brand Archetype Indicator Mix (AIM) Assessment, case studies & interviews of well-known brand examples of every archetype that help you reference, an editable workbook and video training lessons for each module.
(Our students tell us that the Archetype Suite alone is worth the price of admission and more because it reveals so much of what has been the missing link in their branding efforts all along.)
Module 1: Archetype Indicator Mix (AIM).
Our Archetype Indicator Mix (AIM) assessment will give you your 3 Master Brand brand
archetypes. The combination of all 3 is the essence of your branding, your positioning and your aesthetics.
Module 2: The Book of Archetypes:
How to use Brand Archetypes to build your Master Brand
Module 3: Brand Archetype Reports:
Receive custom reports of YOUR Brand Archetype Mix (a.k.a. Your Dominant, Intrinsic, and Intuitive Archetype combo).
II. AUDIENCE SUITE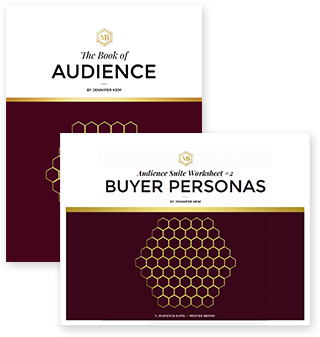 Knowing your real audience will save you so much time and money, it's practically  priceless
Our students tell us that our method of finding their ideal audience gave them the certainty and confidence they needed to have the real conversations necessary with the right people to close sales and create movements.
Module 4: The Book of Audience
How to build a brand that (the right) people demand
Module 5: Building Your Buyer Personas
Comes with Audience-Building templates to map out your ideal client
III. AESTHETICS SUITE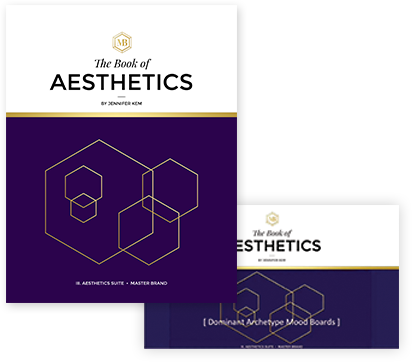 Learn how to season your brand aesthetics with your dominant archetype in mind.
Our students say the Aesthetics Mood Board helped them clarify exactly how they wanted to portray their brand in their marketing online and offline going forward. And it saved them the effort of explaining to their design and copywriting resources how they want to build their campaigns, sales sheets, programs with a one-page reference. #boom.
Module 6: The Book of Aesthetics
How to blend your Brand Archetype + your Brand Audience to build the most beautiful, desirable graphics and user experience elements that make you unmistakeable in the marketplace
Module 7: Dominant Archetype Mood Board
A visual map of the colors, fonts, images and feelings you want to evoke based on your Dominant Archetype.
IV. ACTIVATION SUITE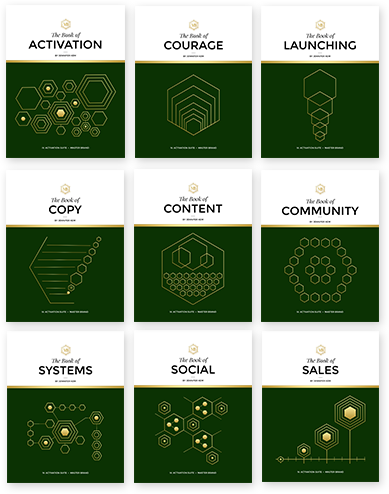 A brand doesn't become a Master Brand without actually DOING SOMETHING with it. Enter: The Activation Suite.
No other online course pairs the strategy of your brand with the actual implementation and action steps that get you seen, heard and paid quicker.
Module 8: The Book of Activation
Action activates the dream. You can know your Archetypes, Audience and Aesthetics, but if you don't DO anything with them? All your hard work means 0. So this module is all about taking action on what is rightfully yours, getting bold and attaching the proper systems to the right story.
Module 9: The Book of Courage
Most people don't build Master Brands — not because they don't have the skills, talents or gifts, but because they're not sure they can. The difference between where you are right now and where you want to be is literally the length between your ears. It's time for you to flex.
Module 10: The Book of Launching
I give you access to the strategy behind every single online contest, product launch (yes even this one), and the best practices of every launch; including how to use webinars, sales video letters, affiliate/JV campaigns, the works.
Module 11: The Book of Content
How to build product offerings, services and products – whether you have virtual programs or Etsy products. This is a system I use every time to build my own programs and the programs of many celebrities, CEOs and those famous people online (p.s. they paid way more).
Module 12: The Book of Community
So you know your Audience, but how do you gather them together and build a tribe that follows you everywhere you go with your Master Brand? This module is about how to build a community that tells everyone about you because they love what you stand for, they love what you've built, and they love being a part of it.
Module 13: The Book of Copy
The most revered skill in all of marketing is the copywriting. Because copy triggers emotions and feelings that are about helping your clients solve their problems. This module is all about arming you with easy-to-implement copy strategies that will boost your brand big time.
Module 14: The Book of Systems
If you're interested in predictable and consistent income (who isn't?) then you need to know the systems that you need to power your Master Brand. This module covers the People, the Processes and the Technology you need and when, so you don't waste a minute or a dime.
Module 15: The Book of Social
Many Master Brands have built their following and finances using social media. And, it's a world that can be overwhelming and a little intimidating — but this module covers what social media networks you should invest your time and money in, and how to determine if it's the right platform for who and what you serve.
Module 16: The Book of Sales
No Sales = No Business. You're not just in this game to get famous right? If so, Master Brand is not for you. Because there are a lot of broke speakers, celebrities, and authors out there, and I'm committed to you not being one of them. I'll teach you to see sales as a dignified conversation that leads people to what they say they want and you have the solution for. This will turn your business ON.
Want to know how to apply your Brand Strategy to a kick-ass, high-converting webinar? Covered in The Book of Launching.
Want to create a social media content strategy that clearly covers your brand positioning? Covered in The Book of Social.
Want to write copy like a pro? Covered in The Book of Copy.

Early Bird Price
Join Now For $2497

until Feb 5th
(it will NEVER be this price again!)

Secure Checkout

Still not sure if this is for you? Really?
Ok, then I've got more for you
I've curated these iresistable goody mob of extras when you enroll now (they are banana-ramas):
Fast-Action Bonuses
(expiring soon)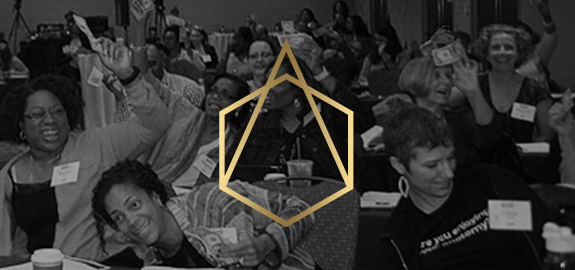 Fast-Action Bonus
A VIP ticket to our kickass event Master Brand Accelerator live this April:
Our tribe couldn't stop talking about the Master Brand Accelerator in Scottsdale last November…so we had to give the people what they wanted: another round of inspiration, education and motivation! This live event is your chance to connected with like-minded entrepreneurs, and get schooled by some of the biggest, most brilliant brains in the industry. We put on the most content-rich event you'll ever attend. You have to be there!
Value: $997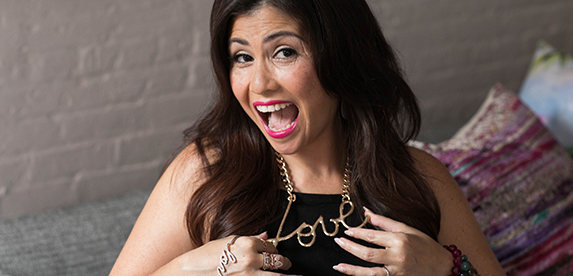 Fast-Action Bonus
The first 25 who purchase will receive a bonus live training on Brand Archetypes and Brand Story with Jen Kem.
If you haven't noticed: I'm a *teeny* obsessed with archetypes and stories, and for good reason: They're the two most powerful marketing tools you have in your arsenal. Come get the details on how to use yours, and how they can send your income, strategy, and subscriber count into the stratosphere on this power-packed call.
Value: $997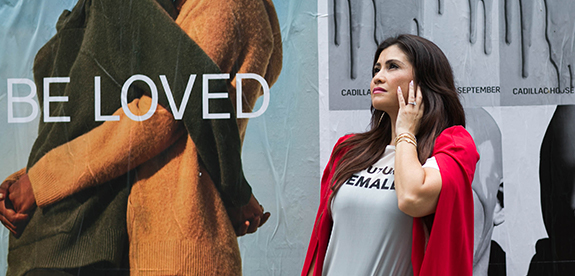 Fast-Action Bonus
The first 25 who purchase will receive a bonus live training on Why People Buy with Jen Kem
A deep dive into the psychology and science of why some of your audience makes a purchase — and others don't. Having a brand you love is good. Having a brand your audience loves is even better. But the best audience is the kind that pays you — and if your audience ain't buyin'? All those accolades and applause mean squat, and your business can't survive. That's why on this bonus workshop, I'll help you dig deep into your client's psychology to find out WHY people BUY, and exactly what they need to feel secure and inspired to buy from YOU, so you can make more money doing the work you love to do.
Value: $997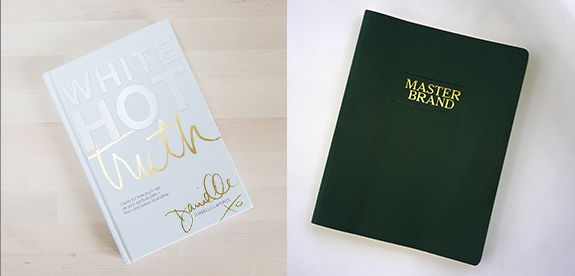 Fast-Action Bonus
Get the White Hot Truth Book from Danielle LaPorte + the Exclusive Master Brand Journal by Shinola!
We l-o-v-e to spoil our squad inside Master Brand, so you'll receive our beautiful and exclusive journal as your go-to brand story + strategy notes protector on your journey. Plus the hardcover edition of one our favorite authors and Guest Mentor in our Momentum Pro Mastermind, Danielle LaPorte – all delivered right to your doorstep.
Value: $97
Core Master Brand Bonuses Bundle
(available for all who enroll)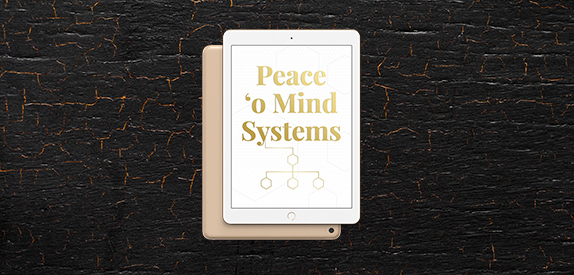 Bonus 1
Peace 'o Mind Systems
My very own list of systems I use in my business for time management, marketing, team workflow, and yes, even some of the "life support" systems I use to help me live a life I enjoy.
$97 value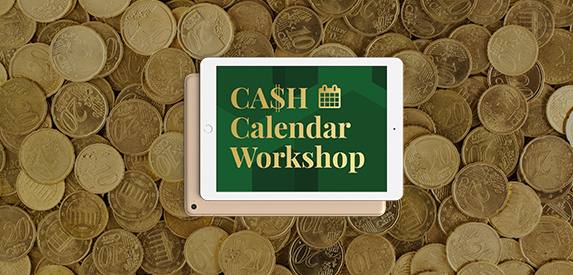 Bonus 2
Ca$h Calendar Workshop
An additional 3 hour online workshop where I teach you how to build your entire marketing and promotion calendar for the next 18 months
$797 value
Bonus 3
Brand Masters Series
An interview series from my friends and colleagues in the business who are literally owning their spaces because…they're Master Brands.
– Brandy Johnson, Social Media Expert
– Rachel Kersten, Strategist Behind Many Master Brands
– Lisa Nichols, World-Class Speaker, NYT Bestselling Author and CEO, Motivating the Masses
– Anne Samoilov, Creator of Fearless Launching
– Jadah Sellner, Co-founder of Simple Green Smoothies and Community Building Expert
– Jaime Masters, Creator of Millionaire Hustlers, the Eventual Millionaire Podcast
– Hillary Weiss, Pro Copywriter for Master Brands
Value: $197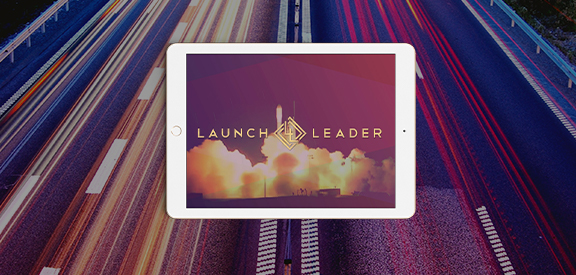 Bonus 4:
Launch Leader Course
The ultimate launch system for entrepreneurs to create, launch and sell out your products and programs AND build a brand no one can ignore. It contains all of the blueprints that my own 7-figure company uses to build profitable offers and funnels!
(Value: $997)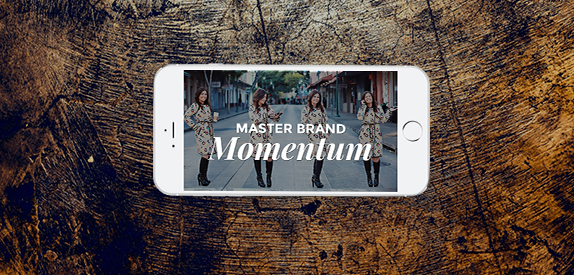 Bonus 5:
An all-access ticket to Master Brand Momentum
A 6-hour online brandfest with moi and some surprise experts where we'll coach you on how to bring your Master Brand to the next level. There will be prizes, and teaching and music…it's going to be epic.
(Value: $997)
That's $3,482 in additional value we've built into the most comprehensive program online to help you finally get you impact and income you deserve. Our bonuses exceed the investment in Master Brand overall.
(if you were a smarty-pants and took advantage of all of the time-sensitive bonuses we've dropped, you're getting up to another $8073 in bonuses – whoa!)

Early Bird Price
Join Now For $2497

until Feb 5th
(it will NEVER be this price again!)

Secure Checkout

"Making Thought Leadership Sexy." Thank you for saying this to me Jen Kem, during my exquisite Master Brand Training earlier this year!
Denise Hart
Revenue Reinvention Strategist at Mindset Mojo
HIGH-FIVES
High-Fives & Hearts for Master Brand
I believe I've gotten opportunities like I've had because I truly use the Master Brand method every day in my business.
And, I've had the absolute pleasure and honor of working with amazing people building very profitable businesses – and in the process have built Master Brands. Here's a glimpse into the rock stars I have the honor of working with: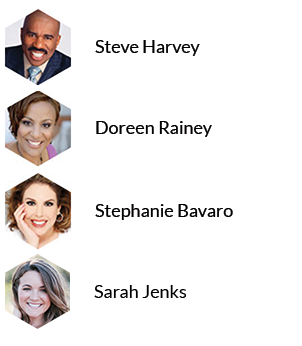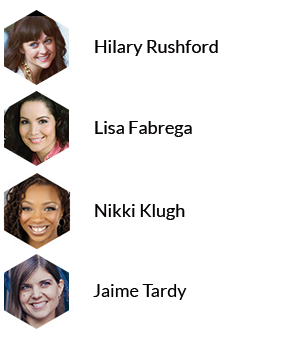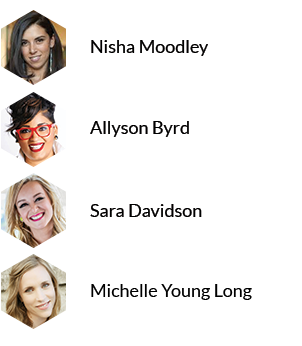 "I sucked at athletics in school so I never had coaches. But at 40 years old, I've found myself with coaches…at not just any coaches…God has blessed me with some of the best. Jennifer Kem, my branding coach, is a beast! And just like an athlete…training doesn't stop during the holidays. Therefore, I haven't stopped "training." There are simply no words except super excited to see what business has in store."
TaJuan "TeeJ" Mercer –
Creator, Media Mavericks Academy and Author
"I found fabulous clarity in working with Jennifer Kem and doing her Master Brand Program. Even two years later the insights and language holds true and is soooo helpful in continuing to define my brand and audience. I'd highly recommend the deep dive! Thank you Jen!"
Janna Waldinger
Owner, Art & Clarity Photography and Videography
Wow, Jennifer Kem rocks!!! I am Sage, Ruler, and then Explorer Archetype!! Who knew and it all makes sense. smile emoticon Thanks Jen for providing me with more clarity around my brand."
Melissa Hughes
Founder, Live Rich Spread Wealth.
""I felt so inspired by Master Brand! The Rebel is my primary archetype and me knowing that explains so much and gives me guidance on where I need to go with my biz! Thank you Jennifer Kem!"
Tanya Penny
Freedom Strategist and Wellness Expert
If this doesn't show you that this is unmistakeably the most generous, curriculum-rich, build-your-brand to the ultimate max. I don't know what else to do. So…

Early Bird Price
Join Now For $2497

until Feb 5th
(it will NEVER be this price again!)

Secure Checkout

FAQ'S
Frequently Asked Questions
"WHO Is This Program Best For?"
Master Brand suits entrepreneurs seeking more clarity and more cash in their business. They are interested in getting paid big for their talents, gifts and products. It is also for people interested in building an "authority brand".
It's for Makers, Infopreneurs, Change Agents and Coaches who feel like they're not making enough income and impact in their business right now.
If you are just starting out in business, Master Brand can help you build it right from the start, and if you've been in business for awhile, Master Brand will elevate you to the next step. Master Brand is about creating a story and connecting the right marketing systems to it. It's a necessary program whether you offer your programs offline and/or online. You are serious about building a brand with impact — which means you know investing in this type of work is mandatory.
To us, branding is everything. Every move you make needs to keep the end-to-end in mind. We will refer you to our best resources and never to someone who hasn't been impeccable to work with.
Also, if 75% or more of the below applies to you, this is EXACTLY the program you've been looking for:
You truly want to make conscious cash that's attached to something meaningful.
You leave any space, physical or virtual, better than when you arrived.
Your attitude towards money isn't ruled by scarcity…possibility and abundance aren't woo-woo words to you.
Planning and structure may be a little painful for you, so you want to have someone shape your strategy with and for you.
You are a Creator, and you don't want to waste another day with another poor plan.
You're tired of blowing your hard-earned dollar on activities that aren't giving you a healthy return on investment.
"But I've Already Done Branding Work… And It's Done Absolutely Nada. What Makes MasterBrand Any Different?"
This program isn't about creating a pretty web presence, or catchy copy (though those are elements that are included). It's about building an essence for your brand, from the inside out – and ultimately getting you paid for your talents, skills and gifts.
From your archetype to your audience, this is all about helping you get total clarity around what you do, why you're so amazing at it, exactly who you're here to help, and how to reach them.
The result? A foundation that's so perfectly, precisely YOU, that it holds the keys to your business's evolution that you can refer to again and again. It also arms you with the direction and mass marketing skills you'll need to start making real progress – and profit.
"I'm Just Not Sure I Can Afford To Invest More Into This Whole Branding Thing, Or Another Program."
Understood – many entrepreneurs are a teensy bit jaded when it comes to the idea of branding. Why? It could be one of a few reasons.
They poured money into pricey branding programs that didn't work
They hired someone to brand their stuff, and have seen no upswing cash-wise
They've been following what their favorite pros do, step by step, but it just doesn't work for them.
Here's what I know: before you create another product or service, you MUST be clear on the way you want your business & people to feel.
Branding and other business-building programs can be wonderful… but if you haven't learned to conquer your fears and keep moving, you're gonna stay stuck in place.
A shiny website is great… but useless if it's out of line with your archetypes and story, or who you genuinely are as a person.
Taking inspiration from your favorite experts is fabulous… but copying them line by line is the WRONG idea for your business. (It's time to show up in the online conversation as a 1st rate version of you. Not a 2nd rate version of someone else.)
This program teaches you how to say with confidence to yourself, your clients, vendors, and partners: "This is how my brand rolls. This is who I am, this is what I'm about, and this is who I serve."
When you're clear on that, you create something magnificently magnetic.
You develop products your people will buy, because you're absolutely clear on what they want, and how to sell it to them.
It's time to start seeing a real return on your efforts – and the work you love. This program will show you the way.
"This All Sounds Too Good To Be True."
I'll level with ya: I'm not some guru on a mountain high, dispensing sage answers to absolutely every question, or the exacts steps that will make you a millionaire.
However, I've got almost 20 years of experience under my belt, and a long line of happy, profitable clients in a wide range of industries. I know what works, and what doesn't. I know the rules the Big Guys follow, and how to apply those concepts to your business, no matter how small or new.
I can help you get real with yourself as a brand, and dive into your deepest, most authentic self to guide your own expansion. That means you've created a business that's so in tune with you… it's absolutely irresistible to your audience.
I will do all that – with one caveat: You have to be willing to be in action. If you're in action, instead of pure consumption, you will find excellent results from being in the Master Brand program.
"How Will Master Brand Be Delivered?"
Once you enroll in Master Brand, you'll immediately receive Bonuses to prep you for the online training.
Master Brand is housed in an online vault called our Master Brand Portal, that you will have access to when you enroll. Each module has video training, editable brand books, and all of the bonuses are accessible for-eva. So, you have the opportunity to do the programs at your own pace.
However, I will guide you to complete the program, place you in an accountability group and help you apply it to your business stat. Because as I say, "action activates the dream."
You will receive your dates for the 4 Q&A Calls that are part of the program when you enroll. And you'll receive recordings of all calls we do together.
Sekou Andrews – Founder, Poetic Voice and Stage Might
Built an evergreen program that sold for $20K+ (and growing!) at first sales event, hired his marketing implementation team, created multiple revenue streams overnight.
So what are you waiting for? Seriously.
Are you hanging out 'till you've exhausted all your current systems?

Or lost even more money?

Or set yourself up for another launch that never gets off the ground?
You deserve to start raking in real cash.
You deserve to be absolutely, insanely, over-the-moon excited about where your business is going.
You deserve a brand you can be proud of – that everyone sees and immediately knows, you've arrived. And
you're here to make your mark.
You in?
Click the box below to start your journey right now.

Early Bird Price
Join Now For $2497

until Feb 5th
(it will NEVER be this price again!)

Secure Checkout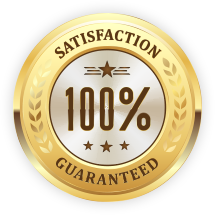 I want you to be thrilled with your investment in Master Brand, and I'm confident you will get massive value from it. And I know that if you do the work and play full out, you will create a Master Brand that gets seen, gets heard and gets paid. All day, every day. So, you have until the release of the Audience suite to decide if Master Brand is for you. Because I know like I know like I know that if you are committed to the work that you'll experience exponential results, just ssend us your completed *Archetype workbooks*, showing us that you did the work, send my team an email with your completed work, and you'll receive a full 100% refund. No explanation required.
Decision Time
"Jen, I'm ready to build my Master Brand and get seen, get heard
and get paid – more"

When I invest in Master Brand, I understand I am receiving:

The entire Master Brand curriculum: 4 Master Suites, 16 Supporting Modules and the videos, brand books, and Archetype Indicator Mix (AIM) Assessment that has been used to massively grow the brands of Jen's small business clients and Fortune 500 companies.

Access to the Master Brand Portal forever

4 Q&A Calls where you will answer my burning questions and guide me through the program

Access to the Master Branders Facebook Group where I will be joined by like-minded entrepreneurs and accountability partners

5 Mega-Bonuses (including live events with Jen!) worth $3,182 (which basically pays for the program itself!)

Everything in Jen's arsenal to help me get paid more doing what I love

A Risk-Free, Golden Rule, Ride-or-Die Guarantee on your investment
Master Brand has been offered at $3,750 prior to bringing it to the masses, and hundreds of people have paid that price before in my 7-figure consulting business. As the most comprehensive branding and marketing program for small business owners on the planet, it was worth every penny to them. Now, take advantage of the power of Tribe and invest in it for much less than others have before you.
(I hope they don't get mad at me!)
I'm also not into that whole "end with a 7" pricing strategy. If you are ready to finally be able to clearly show
people the value of working with you and getting paid gorgeously for it, then this is for you.

Early Bird Price
Join Now For $2497

until Feb 5th
(it will NEVER be this price again!)

Secure Checkout

"Jen is one of the most powerful teachers I've ever met."
~ Lisa Nichols, CEO of Motivating the Masses